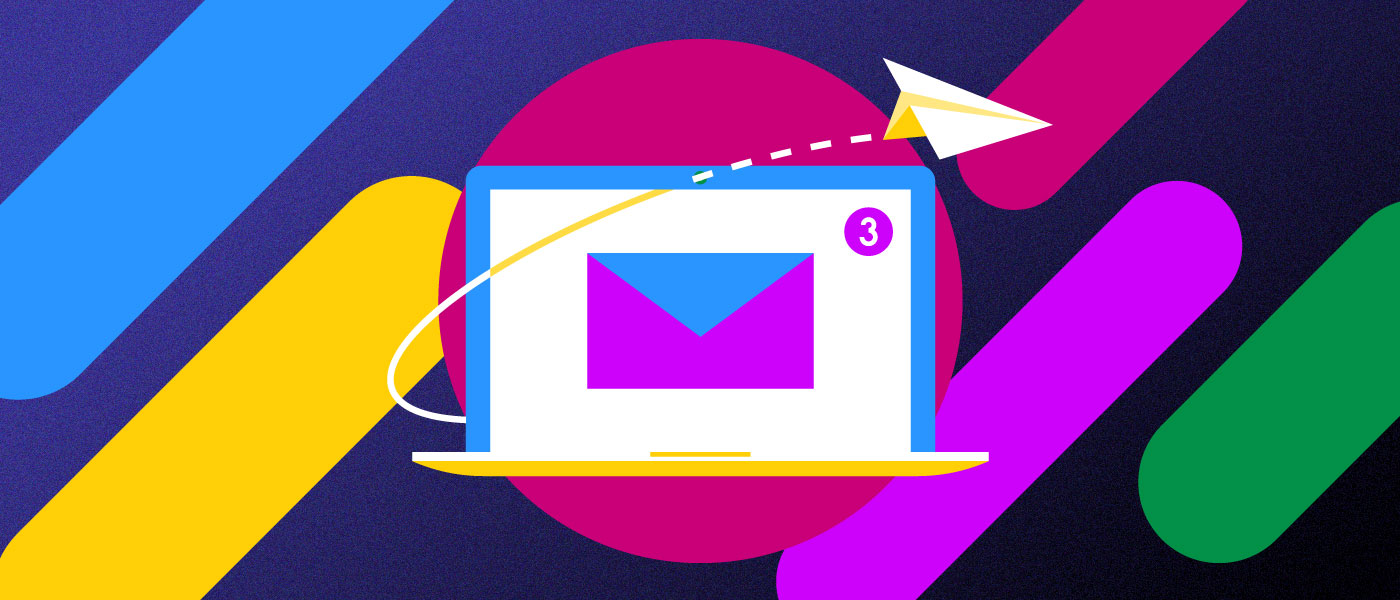 Email marketing is an essential part of any marketing campaign but also a powerful tool to use on its own. It offers a chance to connect with people who are interested in your offering and to engage them with eye-catching content.
Essentially, it's a unique opportunity to show up directly in your target audience's inbox to build customer loyalty and increase conversions.
It's also an extremely cost-effective way to broadcast your message at scale, and it works. So well, in fact, that Litmus puts the return on investment for email marketing at $36 for every $1 dollar spent. And you can be sure that your efforts are paying dividends because email marketing is measurable, with the ability to track open and click-through rates.
Email has been with us for a long time now and shows no sign of going away anytime soon. In fact, there are over 4 billion email users worldwide – that's more than half the world's population.
To improve your chances of success, however, you need to take the right approach to email marketing. You don't want to stray into "spammer" territory, yet many businesses don't apply enough care or strategy to their efforts and come across as annoying or worse, suspicious. The reality is that email is also used to con users and spread malware, so it's important to avoid ending up in the spam filter.
Before you unlock the potential of email marketing for your small business, let's get to grips with what email marketing is and the different ways to approach it.
Types of email marketing
Email marketing can be anything from a newsletter update to a series of strategic mails that drive more sales. Some of the different kinds of email marketing include:
Newsletters
Sending out regular updates and helpful information keeps your existing customer base interested and generates more business in the long run.
Remarketing
If they were a happy customer in the past there's a good chance they'll do business with you again. Remarketing via email lets you basically market to past clients to get even more business from them.
Lead nurture
Whenever potential leads are interested in your business but don't take any kind of action, a lead nurture flow helps move them along. This includes emails that address their frustrations, answer their questions, tell them about you, and more.
Upsell
Encourage a customer to buy more by showing them products or upgrades related to their recent purchase.
Cart/browser abandonment
Whenever someone adds a product to their cart but doesn't check out or just browses your site, these emails help remind them of your offer and draw them back.
Customer loyalty/VIP
Keep customers coming back by incentivizing loyalty using email to communicate sales and exclusive deals.
Steps to get started with email marketing
Choose an email marketing service provider (ESP) that suits your industry and business. There are many to choose from, such as Constant Contact, Drip, Mailchimp, Hubspot and GoCRM to name a few. A quality platform will make it easier to manage your campaigns and your contacts.
The next thing you'll need – an email list. You can build it by using forms at various touchpoints in your sales funnel, such as gated assets, lead generation offers, or a sign-up button on social pages and websites. Although it used to be common to buy email lists, it's now banned under GDPR and most ESPs won't allow you to use their services if you've bought your contacts illegally.
Next, you'll need a strategy with clearly defined goals. Each mail you send should have a purpose and ideally form part of a larger campaign with definitive objectives.
Make the most of email marketing automation
A good ESP will help you maximize efficiency through automation, allowing you to broadcast your message at scale while remaining highly targeted.
Use the platform to segment your email list using the customer data you have available, and sort them into groups that align with your target personas.
Email marketing is most effective when the messaging is personal, timely, and relevant, with 2.5 times higher click-through rates and six times the likelihood of driving conversions.
Industry tips, tricks, and strategies
A golden rule in email marketing is never to underestimate the importance of a good subject line – it's your only chance to hook the reader's attention and get your foot in the door. Keep within the character limit (no more than nine words) and avoid using words that will trigger the spam filter.
✓ Include a call to action to encourage the reader to take the next step and continue through the sales funnel. This should be a strong statement that urges them on, with a clear link back to your site.
✓ Great-looking emails make a good impression and make it easier to digest the information, so take the time to put extra effort into making beautifully crafted mailers. Your ESP should offer templates that make it possible.
✓ Remember to test your emails before you send them out and proofread them thoroughly. Once your emails have been sent you won't have a second chance to fix a broken image or a glaring typo.
✓ Including links to social media pages helps to support your social media marketing efforts and keep your channels working in harmony. Each platform has a specific function and email is just one part of the equation.
✓ And don't forget to track your data – email allows you to monitor some key performance metrics so take advantage and adjust your efforts accordingly. Your open rate, click-through rate (CTR), and unsubscribes are generally the most important figures to pay attention to.