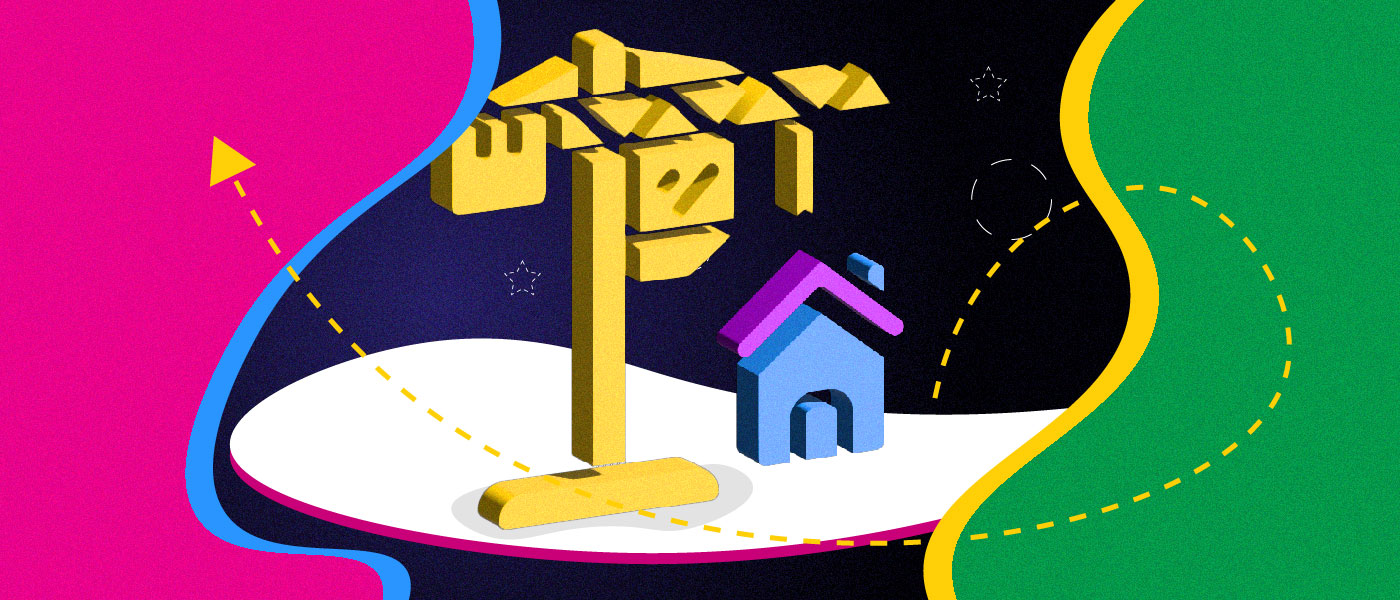 As a home builder, you would never use rigid contracts, skyrocketing costs, and cookie-cutter solutions to build your clients' custom dream homes. Why would you settle for them in your marketing? You deserve a marketing solution delivered by professionals and as scalable, tailored, and attentive as the service you give your clients. You deserve Marketing-as-a-Service.
Home Builder Marketing Strategies
In the modern landscape, effective marketing requires a multi-channel approach. Just like you leverage all the tools and expertise at your disposal to build your clients' custom dream homes, so you should leverage many different physical and digital platforms to build your perfect marketing approach.
By providing you with a full marketing department for less than the cost of a single in-house employee, MaaS has the agility, affordability, and expertise to use all of these platforms to supercharge your marketing. This approach puts the brightest talent across every facet of marketing at your disposal, delivers tailored solutions, and utilizes custom tech, all for a flat monthly fee and no contracts.
We have worked with many home builders who needed help filling gaps in their marketing, standing out in a crowded field, and connecting with potential home building clients. MaaS has delivered, building a solid foundation for scalability and ROI using multi-channel marketing solutions customized to THEM. Here is a look at what we can do for YOU.
• Create Your Brand Identity
In a crowded market, home builders need to be as distinctive as their home designs.
MaaS can help you zero in on what makes your business different. Then our marketing professionals craft a messaging strategy that outlines your target customers, incorporates your unique selling points (USPs), and creates a cohesive framework around which all of your marketing will be structured. Once your brand identity is in place, your business is ready to wow.
• Build a Home Builder Website
Customers no longer regularly visit your office. The Internet is now the place they go to discover local businesses. Your website represents your business and may be consumers' first impression of you. With a beautiful online presence, you earn more leads, convert more customers, enjoy greater visibility on search engines, and gain credibility among your target audiences, who now expect a professional and reliable business to be online. In addition, your website serves as a place to direct leads from all of your other marketing endeavors, a place where they can get more information and easily connect with your brand.
MaaS leverages a team of industry-leading designers, copywriters, photographers, videographers, and more who work together to build a website that drives leads and conversions among your target audiences. Designed with your needs as a home builder in mind, this website will embody your brand and include critical elements for any potential client: A portfolio to inspire and impress, pre-approval forms to streamline the financing process, and contact information so potential clients can reach you quickly.
• Design Printed Sales Collateral
MaaS creates beautiful, vibrant, branded sales collateral that gives you yet another touchpoint where you can connect and engage with potential clients. Need a yard sign to put in front of your newly-completed homes? Looking for flyers to promote your newest neighborhood? Want to create a booklet of home plans? MaaS equips your sales team with the materials they need to be effective.
• Launch an SEO Strategy
The leading source of traffic to your website, and one of the best sources of leads for your business, is Google. Most customers, when they use this search engine, are looking for terms such as "home builders near me."  These industry-specific search terms show intent to use the services you have to offer. In order for you to be visible and dominant in your local market for these keywords, you need SEO. Leveraging MaaS allows a team of SEO experts to implement advanced search engine optimization techniques to help position your business on the first page of the search results.
These include the following:
Developing a powerful Google Business Profile
Implementing a keyword-rich blog strategy
Website optimizations
Keyword niche pages
Paid and unpaid search techniques
Integrated map and competition targeting solutions
Reputation management campaigns
Content marketing
Updating local listing sites
Developing Google Places listings
And more
• Manage Your Reputation
About 75 percent of consumers are more likely to trust a business that has positive reviews. From encouraging clients to leave reviews to promoting positive reviews on social media to helping you navigate negative feedback, MaaS' team of professionals will ensure that potential clients always see your best side.
• Manage Your Online Listings & Directories
Google My Business and other online listings and directories play a key role in your online visibility. By keeping them accurate, updated, and active, our team will ensure that your business is always front and center when potential clients are looking for the beautiful homes you have to offer. Accurate listings also ensure that clients can always reach you when they are ready to call, visit, email, or explore your website.
• Create Video Tours & Professional Photos
Our industry-leading experts ensure that your beautiful homes are displayed in an irresistibly virtual way, whether you want potential clients to explore every inch of a home you want to sell, or whether you are simply looking to provide inspiration for another client's dream home.  The result? Clients begin to associate your brand with the distinctive, gorgeous, and high-quality work that they want to see in their own homes.
• Create Matterport 3D Tours
The best way to give clients an up close look at the kind of work they can expect when asking you to build their next home is through Matterport 3D Tours. These detailed, self-guided tours are always available to show potential clients, even after the home itself is sold. Showcase any home you desire, and immerse potential clients in a stunning exploration of your property.
• Manage Your Multi-Channel Social Media
More than 70 percent of Americans have a social media account, and 55 percent of consumers discover new businesses through social media. You want to be where your potential clients are, and that is social media.
Our social media professionals will develop and implement plans to build active communities across the social media channels that mean the most to your business. Platforms we can utilize include YouTube, Facebook, Instagram, and LinkedIn.
• Implement Search Engine Advertising
By running strategically placed ads on search engines, MaaS can boost your online visibility and drive conversions. Search engine advertising primarily involves paid ads on Google and Bing. These ads appear for certain search terms that relate to your business and sit at the top of the search results for maximum visibility.
• Implement Paid Social Media Advertising
Social media ads alert consumers to your business where they are spending time. Improved visibility for your business means improved leads and a better ROI. Through MaaS, advertising and social media experts leverage the power of social media to get visibility and engagement for your business with paid social media advertising.
Available on Tik Tok, Facebook, and Instagram, these ads appear alongside posts and videos to capture audience engagement. The best part? These ads can be targeted specifically to the customers you want to reach, so you can maximize your budget and drive your results up.
• Set Up Tracking & Analytics and Monitoring Reports
Track your websites, campaigns, and paid advertising through enterprise-level tools that break down information at a granular level. Once you have all the data about what is driving the growth of your brand, you can make intelligent decisions that drive growth and ROI.
• Track All Incoming Leads
The value of any marketing investment is the ROI. You need to know which of your marketing efforts are producing the best results. Through DNI, business call tracking, and form tracking, MaaS can link every lead and help you determine the ROI of each of your marketing campaigns.
☑️ Dynamic Number Insertion (DNI)
DNI involves creating a separate phone number for each of your marketing touchpoints. Google Ads, for example, would have one phone number, while your print flyers would have another and your email marketing landing page would have a third.
☑️ Business Call Tracking
DNI works in tandem with business call tracking to help you pinpoint the origin of every lead you obtain over the phone. Business call tracking can identify which phone number was used for each lead, enabling you to identify the marketing strategies that are producing the most leads.
☑️ Form Tracking
Similarly, we use enterprise-level tools to track the origins of every form submitted on your website. Lead origination and tracking means that you always have a complete picture of your marketing performance so you can make smart decisions about how to move forward.
• Manage Your CRM Database
The buying cycle for home building is long. Using a CRM helps you keep tabs on their journey and reach out to them at opportune times to keep your company top-of-mind. MaaS provides you with access to a CRM database that stores all of the information about your leads and contacts. See who contacted you and what happened with each lead. See texts, messages, and phone calls, all in one database to help you stay on top of everything, simply. When you choose MaaS, we can even help you set up your CRM database and manage it with insights, advice, and tools to help you get the most out of it.
• Implement Marketing Automations
Get more done in less time with marketing automations through GoCRM. We can create automated templates through GoCRM that allow you to target chosen segments of your contact lists and complete routine tasks without taking time away from your daily schedule. We can develop the content, create the segmentation, choose the triggers for the automations to send (e.g. Leads who have not responded in a certain period of time), and set up the timeline for the automations. Once the automations are created, you can nurture leads through the sales funnel while focusing on other important business tasks.
• Develop Email Marketing Campaigns
As one of the marketing approaches with the highest ROI, email marketing can boost your revenue and turn cold leads hot. MaaS can leverage these emails to nurture leads, promote events like your next open house, or target consumers who are looking for home builders in your area. With MaaS, you can use emails to overcome objections, provide social proof, offer discounts, promote sales, educate your audiences, and let consumers know that you are an option in the home building market.
• Provide a Full ROI Report
With MaaS, you receive a full ROI report based on real-time data and analytics plus our ability to identify the source of every lead. MaaS allows you to watch your business, and your profits, grow!
Marketing-as-a-Service gives you a modern solution to your marketing, whether you are looking to fill gaps in your marketing or seeking the services of a full marketing department. With customization, attention, and tools, we can build the marketing presence that you have been dreaming of. Contact us for a FREE marketing strategy roadmap today.